Commercial Blinds & Awnings
Alice Springs
Not only do we offer something for the residential market as well, we have a lot for the commercial market, from outdoor to indoors you will find something that will make your business front look trendy.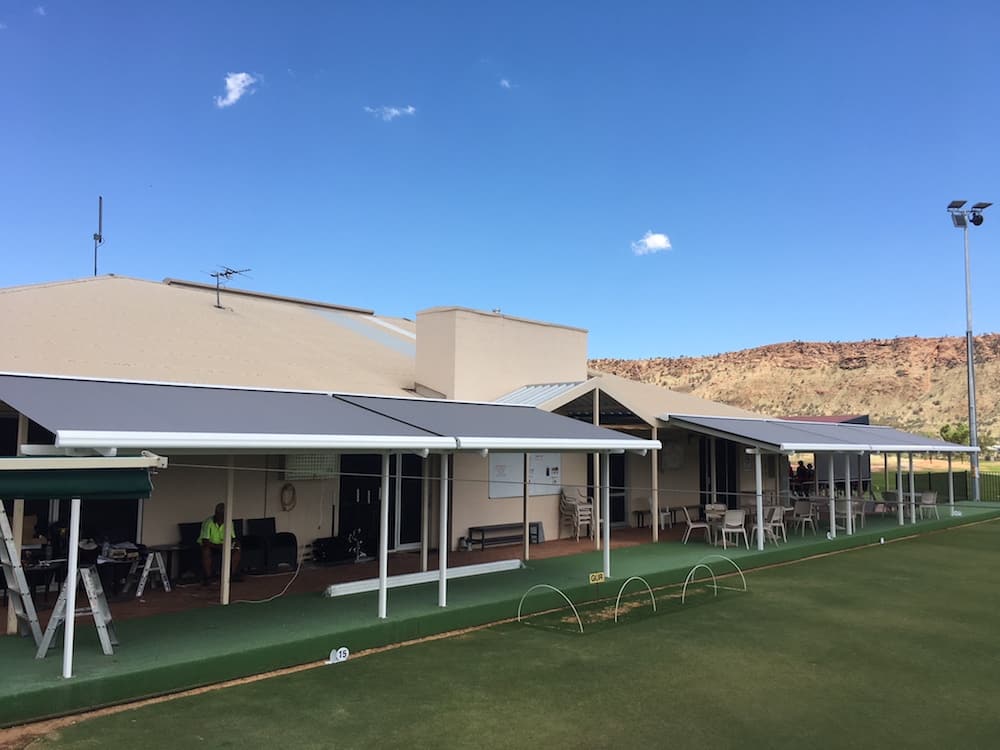 Commercial Blinds & Awnings For Business Big And Small
We have a wide range of outdoor awnings, big and small, to take care of reducing indoor heat absorption.
We can cover full patios and outdoor seating areas, giving you the ability to provide your customers with privacy and comfort while also adding a stylish touch to your business façade.
We are proud to provide an array of commercial window treatments and awnings that help with everything from privacy to temperature control for your business premises. We hope you will visit our showroom to see our world class products.
We are committed to providing highly durable products that will stand up against the test of time.
Many of the products we install come with a 10 year warranty, so you can rest assured your products will maintain their functionality and attractive looks over time.
When you order from us you are getting the best of the best – from the materials our manufacturers use to the quality installation you will receive from our team members.
We'll ensure you are getting products that are designed to stand up against outdoor environmental factors and the rigours of a commercial setting.
Choose us for your awnings, curtains, blinds and more.​
You will find we have world class customer service and a wide range of products – there is something here for everyone.
Our staff are highly trained in all aspects of our products and will have the answers to your questions.
If there is something we don't know, we will find out for you. We provide personalised care to every customer and we will help you choose the appropriate solution for your business.
Stop by today to see what we have to offer.